(Last Updated On: April 30, 2009)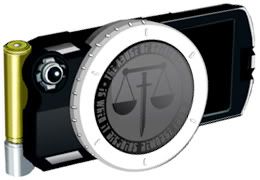 Cool fone, right? I wish I have one.. ^_^
I don't know if the RAW of episode four of Higashi no Eden is already out. I just found on their site some information about the next episode.
It seems that there would be some flashback or informations about the family background of Saki. On the other hand, Takizawa would be going to a doctor. I believe that's a Selecao. The doctor's name is Hiura Hazime, the Selecao No. 5 (btw, Takizawa is Selecao No.9 and the unknown man in the first chapter is the Selecao No. 1).
Mr. Outside might appear in this episode. He is the man behind all of this. He gathered 12 Japanese representatives to be participant in his "game" . They have to carry out justice in their country. It it through the use of the money on their Noblesse Oblige. When they lose all the money before they finish the mission or when they neglect their mission, they will be killed by the supporter.
Juiz also means "Judge". This female voiced persona needs to be the judge of the selecao. This is written in their logo. The abuse of greatness is when it disjoins remorse from power.
Another thing that I learned from their site is that Eden of the East (Higashi no Eden) is a mobile site.
Let's just wait for the upcoming episodes. ^_^
This is the series website: Juiz