(Last Updated On: November 23, 2009)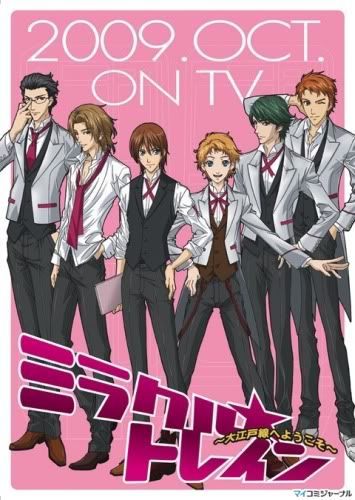 Title: Miracle Train: Welcome to the Oedo-line
Date aired: 05.10.2009 till ? (ongoing)
TV network: AT-X
No. of episodes:
Genre: Harem, Fantasy, Comedy, Slice of Life
Synopsis:
It's a common urban legend. In Tokyo subways, there runs a legendary train that appears only to lost ladies. It is known as the Miracle Train. Will you fall in love with a train station?
Cast:
Kenn as Fumi Roppongi
Ryotaro Okiayu as Shintarō Shinjuku
Akira Ishida as Tokugawa
Daisuke Ono as Izayoi Tsukishima
Kanako Sakai as Akari
Keiji Fujiwara as Shashō
Masakazu Morita as Itsumi Ryōgoku
Ryotaro Okiayu as Rintarō Shinjuku
Tomokazu Sugita as Saki Tochō
Yuuki Kaji as Iku Shiodome
Sources:
Official Site
ANN
Anidb (Image Source)
It took me a while to pick this up since there were lots of episodes from different anime that piled up. Some of my friends also mentioned that it may not be a good one even if it is full of bishies. The first time I read the summary of this, I was not able to understand the connection of Oedo Line stations and those bishies.
The story started in a straight-forward way. Every episode explains the main plot at the beginning and have featured bishie/station. The problems of each ladies who became the chosen passengers are closely related to the featured station. Viewers can also learn something about the train stations in Oedo line as there are tivireas about them mentioned on the series. The plot is simple since the theme is slice of life, the audience can also relate to the characters.
The characters design are your usual bishounen.
Tocho Saki, the serious- type and the leader of the group.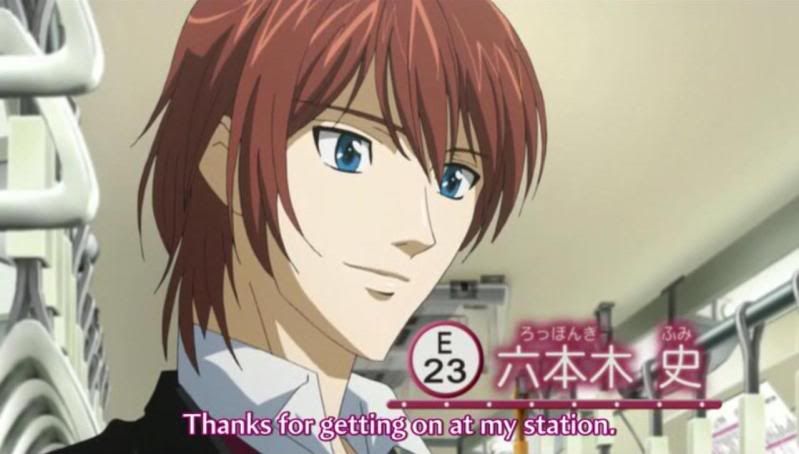 Fumi Roppongi- the romantic type.
Izayoi Tsukishima – the literature lover. <3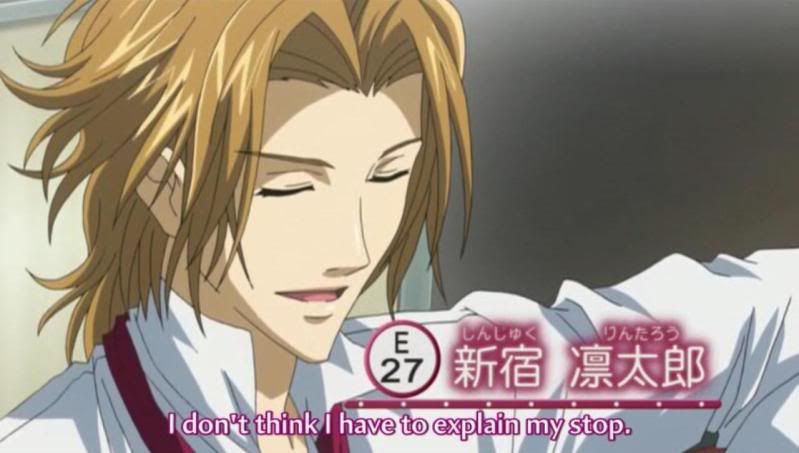 Shinjuku Rintaro – the care-free type.
Ryogoku Itsumi – the history freak.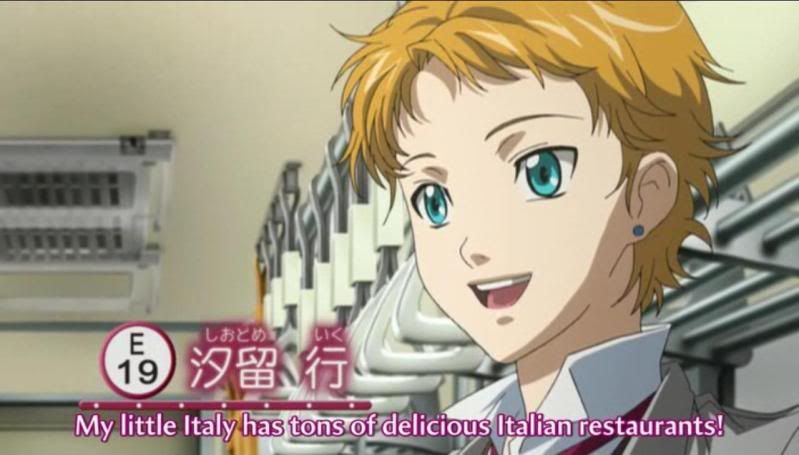 Shiodome Iku – the youngest and the timid one.
There are also other characters like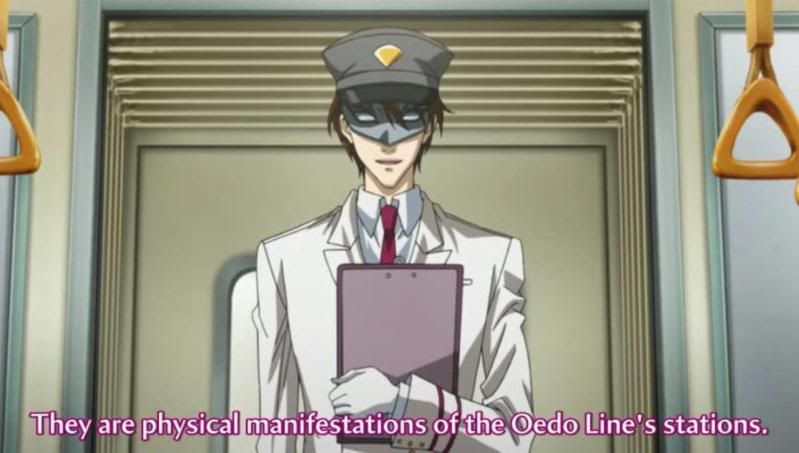 Shaisho – the train conductor and the one who always wears a mask, and Akari (I don't have a picture of her, sorry) the passenger's guide and Tokugawa, the train dog (don't have a picture of him either).
These are the other pictures.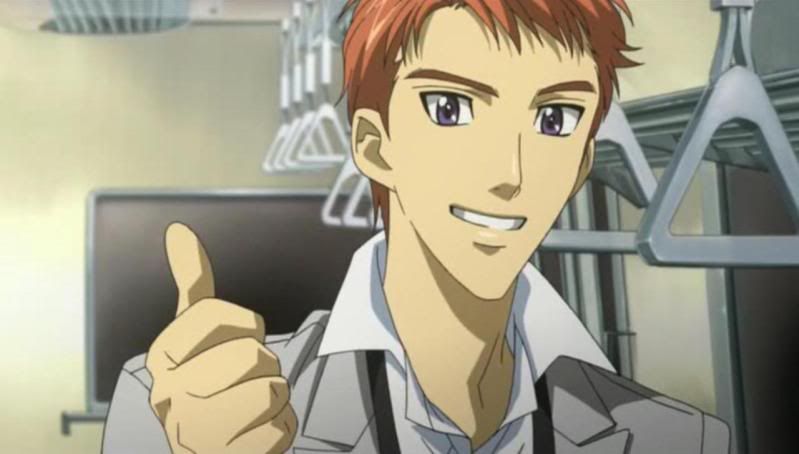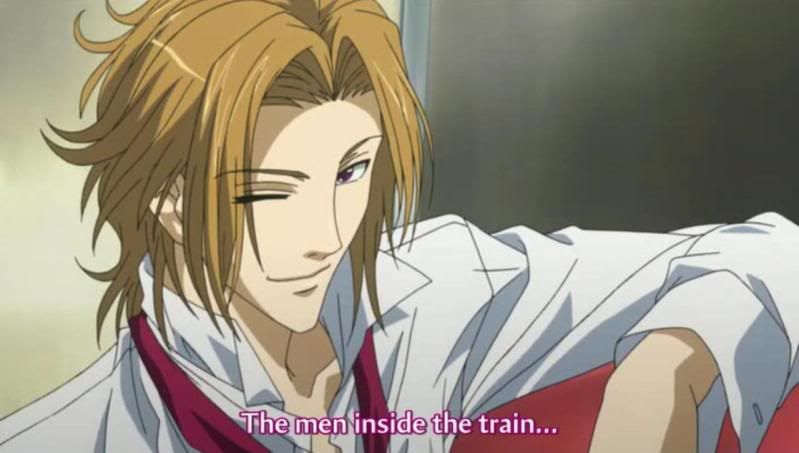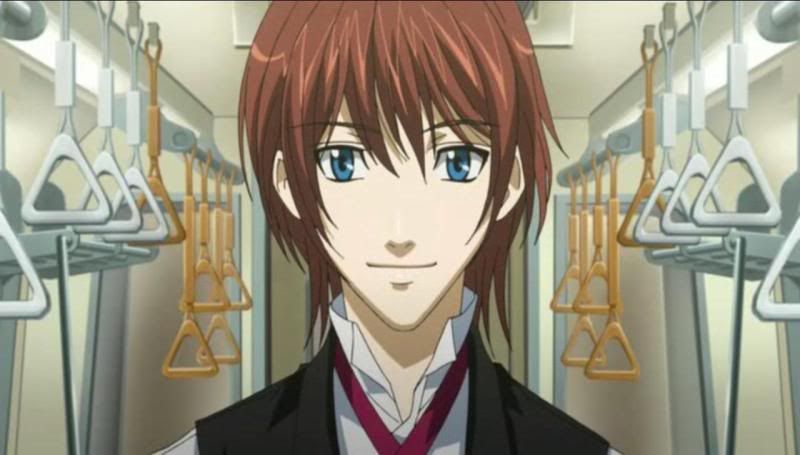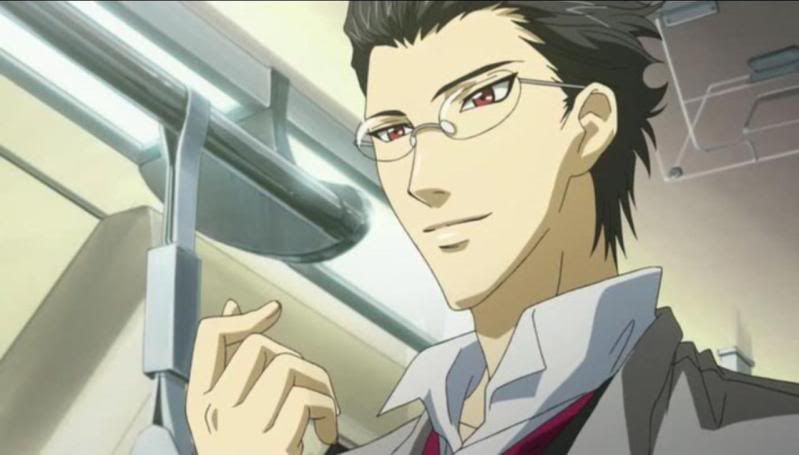 So, will you fall in love with a train station? 😀