(Last Updated On: May 25, 2009)
The ending director was  Mr. Hazime Shiyou and David Haruyama.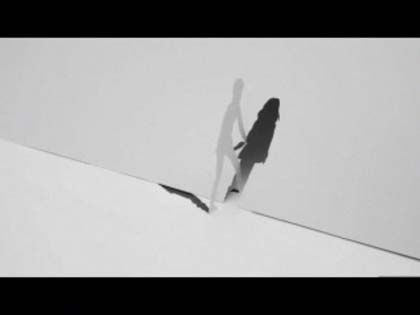 Remarkably, it was hard to shoot a scene with this ……?
Mr. Haruyama said, "Saki scene to help the cause Takizawa.
Also, with the use of some cardboard, but with the progress of the shooting, and the built of  the building, the humidity often distorted the character to stand on during the shooting.
Haruyama said "Mr. Toyomura Kaori Takemoto Takashi's animators and lighting, we hit upon issue, provided a lot of advice, really saved us."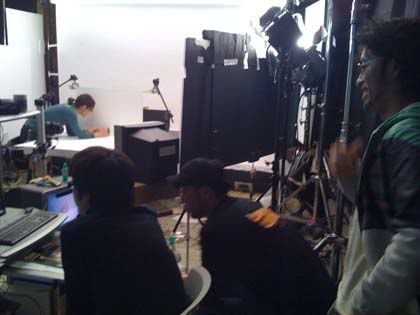 But to tell the truth this ending, it is visible in the monochrome, it is not something which was photographed with the monochrome screen. Being something which was photographed with the color screen, it is to do monochrome expression with lighting!
Haruyama says, "This time it is the gift of Takemoto's lighting technology which takes charge of the illumination. It is only when there is Takemoto's aesthetic was tightly controlled."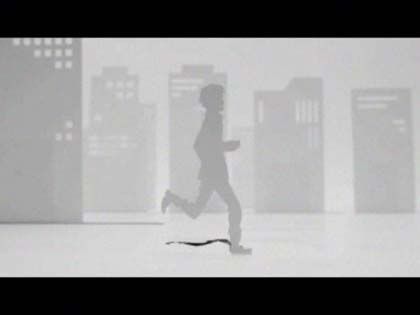 Haruyama's "The silhouette of Takizawa and the 咲 which it runs is something which cuts off the field picture where Tetuya Nishio is drawn, with the laser cutter. First I draw, it is possible, whether it is it is not also, you think it is, but it was sweet.  Moving the doll where Nishio is drawn, the professional thought that it is different, (laughing)"
Thus, 16 hours a day, five days of the end of the shooting, led to the completion of the ending!
Haruyama says, "When checking the video preview of the finished piece to take each day, the most exciting. It was the instant when seriousness of the scene taking is rewarded ……. However it is serious, in addition we would like to do, that is, you think"
Finally, a message from Mr. Haruyama!
Mr. Haruyama "Ending full-length, you do not use CG altogether, hope you take a piece of fun!"
Source: Juiz