(Last Updated On: October 6, 2009)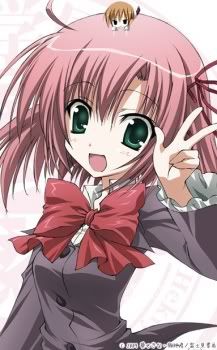 Date aired: 03.10.2009 till
TV network: BS Nippon Corporation
No. of episodes: ???
Genres: comedy, romance, harem, school life
Plot Summary:
The student council in this private high school were chosen entirely by popular vote. That makes Ken Sugisaki the only male representative in the council. His job is to record each meetings which consists of students' daily conversations.
Cast:
Mariko Honda as Kurimu Sakurano
Takashi Kondo as Ken Sugisaki
Misuzu Togashi as Minatsu Shiina
Yuka Saitou as Chizuru Akaba
Yuki Horinaka as Mafuyu Shiina
Mami Kosuge as Satori Magiru
Mamiko Noto as Ririshia Tōdō
Sources:
Official Site
AnimeNewsNetwork
Anidb