(Last Updated On: March 21, 2009)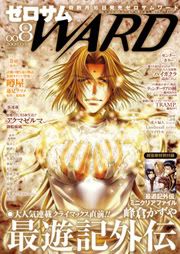 The eighth issue of Ichijinsha's Zero-Sum Ward magazine announced on Monday that Kazuya Minekura will end his Saiyuki Gaiden manga prequel in the next issue on May 16. Minekura set this side story 500 years before the story in his original Saiyuki fantasy adventure manga. He began Saiyuki Gaiden in Square Enix's Monthly G-Fantasy magazine in 1999, although he moved it to Monthly Comic Zero-Sum (Zero-Sum Ward's parent magazine) in 2002 and then put the manga on hold for one year in 2004. A Saiyuki Gaiden Memorial Book will ship in Zero-Sum Ward's 10th issue.
Tokyopop published the original Saiyuki manga in North America, and ADV Films and Geneon Entertainment (USA) have released its various television and film anime adaptations.
(source: ANN)