(Last Updated On: November 2, 2016)
Hello to the wonderful readers of Bishie Holic.! I am posting this just to let you know that I am still somewhere in Earth and did not fall from the face of the planet. Not yet, I hope.

Don't worry Luka, I'll be updated real soon. :))
Most of the regular readers of this blog might have this kind of reaction on their faces and I deeply apologize for not fulfilling my promise to post on weekends. Lame reasons: I have my hospital pharmacy internship on Fridays and Saturdays and I work for 12 hours straight, and as much as I wanted to post, I don't have the energy or the idea of what to write since I have been so outdated. >_< How many weeks has it been since the last time I have watched an anime? About manga, I have just recently (I mean, very recently. Just a few minutes ago.) read or more likely scanned one. That is the mini chapter of Junjou Romantica. I will save the update to the next post. I have three other titles in which I have read in the past week, all written and drawn by Chitose Piyoko-sensei. To those who do not know the said mangaka, she is known for writing yaoi works.
Not another yaoi title.!!
For those who are not a yaoi fan, I hope you can bear with my yaoi posts in the future. I plan (yes, it is still not sure whether I will continue it or not) to make a short review about the three titles. And perhaps, small comments about other yaoi titles like Sekai-ichi Hatsukoi, Koisuru Boukun (anyone who have watched its OVA?), 1001 nights, and etc. It is not that this blog focuses more on yaoi and all those boys love stories so as not to freak out homophobes. I also miss reading shoujo and shounen. Same as ever, I am watching any genre of anime as long as it is not a pointless fanservice or hentai.
As you may have noticed, assuming you are a regular lurker on this site, I have changed my layout into something still girly (I'd prefer blue really). This blog is currently underconstruction. I will try my hardest to keep this updated and posted with every news about our fave anime and manga (blame my thesis and my senior year). Comments are love.! Keep posting them and it will give me inspiration and strength to write. My favorite fanfic writer wrote on her profile, "Comments are like oasis of deserts" and I can't help but agree with her statement.
Speaking of fanfictions, I made an account on fanfiction.net (have I mentioned this before?) and fictionpress.com. I've already posted two fanfics on ff.net of Working!! and Code Geass.I'll post a preview of the two stories after posting this and I'll also put the links on the sidebar. Another shameless advertising, I have also updated my other blog on LJ which contains my non-anime and non-manga rants. Anyhow, please visit those accounts and shower them with your lovely comments. As always, constructive criticism are very much welcome.! ^_______^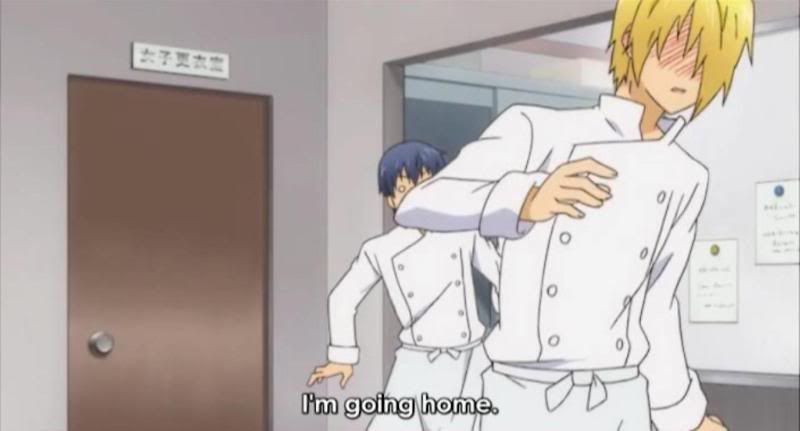 Updates and news will be posted after this. :))