(Last Updated On: May 14, 2009)
This picture is from the cover of a volume of the manwha, Bride of the Water God. I really really like this series that I ended up reading the  58 chapters (released so far) in two days (okay, I know some of the chapters are around 20 pages only) and reread it again the next day. I'm not into manwha before this. Because it is recommended by a member of Manga Updates in a comment in Red River (you all know how I love that series..^_^), I was intrigued and gave it a try. Anyway, whoever it is who recommended this series, I owe you a lot. ^_^
This is almost the same as Red River, just remove the ecchi part. The story (btw, I've also made a proper summary for this) is about a girl sacrificed by the village people to be the bride of the Water God. In return, the Water God (Habaek) will let the rain fall on their village.  Upon her arrival in the Water Kingdom, she met her groom. To her surprise, Habaek is just a kid.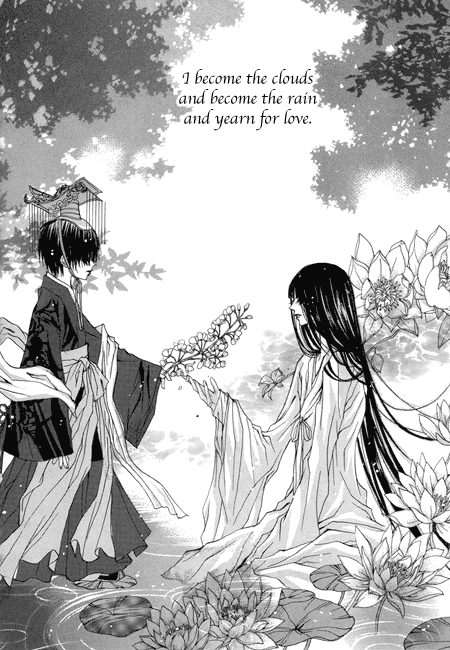 One night, while wondering where Habaek go, she met Habaek's "cousin", Mui (Mooee, Muhee, whatever.. 🙂 ). Along the story, she also have some attraction on him without knowing that Mui and Habaek is the same person. On the other hand, Habaek might also be thinking that Soah (the bride) is the reincarnation of his first wife.

The similarity of this from Red River is the two heroines were both summoned to an unknown world and both stories have a connection with water. I love the two stories.! In Bride of the Water God, the art is gorgeously done. From the characters appearances to the setting, all are drawn elaborately.
It may be (for some, I think) a bit slow progress despite the number of chapters already released and the inconsistencies of Habaek's personality. I can't deny the fact that this is really good to read. I hope the next chapter will come out already since the latest chapter (and all the chapters of this manwha) is a cliffhanger.
I'll give you more MuixSoah moments.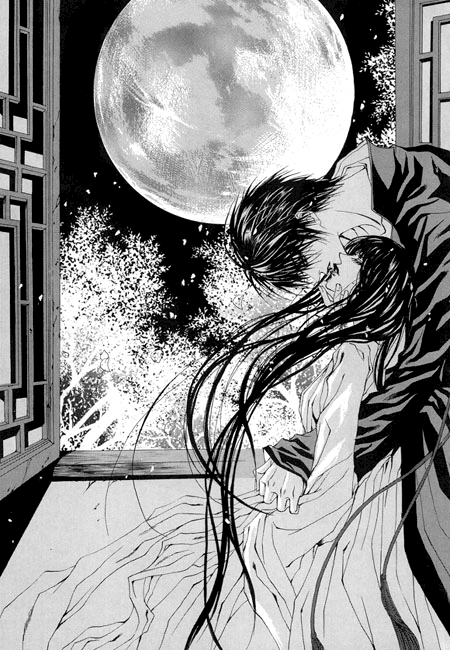 Other than Mui, there is another one who likes Soah. The aid of Habaek, Hoo-ye. He is also the brother of the first wife of Habaek. I like him more (though Mui is hotter) than Mui because he cares for Soah and is really gentle. Here he is: