(Last Updated On: June 18, 2009)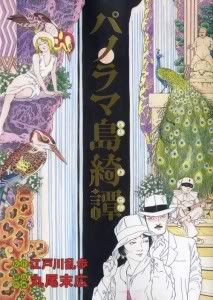 Last Gasp has acquired translation and distribution rights to award winning underground manga artist Suehiro Maruo's 2008 manga The Strange Tale of Panorama Island (Panorama-tou Kitan). The manga is an adaptation of Edogawa Rampo's 1926 novella about a failed sci-fi author who assumes the identity of the deceased son of a rich industrialist in the early 1920s. The English language publication will be released next spring.
Source: Same Hat! Same Hat!
via Anime Nation