(Last Updated On: October 21, 2009)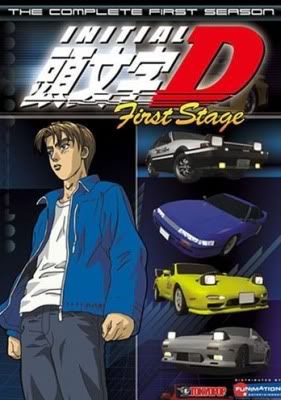 Date aired: 19.04.1998 till 06.12.1998
TV network: Fuji TV
No. of episodes: 26 episodes
Genre: Adventure, Comedy, Romance, Slice of Life
Synopsis:
Takumi Fujiwara, a normal high school student, works at a gasoline station during the day. At night, he is the delivery boy of his father's tofu shop. With his father's Toyota Sprinter AE86 Trueno and his own driving skills, he became known as the best amateur driver in Mt. Akina which makes other drivers be intrigued with the mysterious driver. That results to different challenges Takumi receives from different racing groups.
Cast:
Shinichiro Miki as Takumi Fujiwara
Ayako Kawasumi as Natsuki Mogi
Kazuki Yao as Kouichiro Iketani
Michiko Neya as Mako Sato
Mitsuo Iwata as Itsuki Takeuchi
Takehito Koyasu as Ryousuke Takahashi
Tohru Furusawa as Papa
Tomokazu Seki as Keisuke Takahashi
Tomomichi Nishimura as Yuuichi Tachibana
Unshou Ishizuka as Bunta Fujiwara
Yumi Kakazu as Sayuki
Sources:
Official Site
ANN
Anidb (Image Source)
Notes:
Initial D Second Stage has 13 episodes about the match of Takumi's Trueno and Lancer EVO-based "Emperor".
Initial D Extra Stage has 2 episodes about the match of Emperor and the duo of Mako and Sayuki.
Initial D: Extra Stage 2: Tabidachi no Green is an OAV about Iketani.
Initial D Third Stage is a movie that revolves around Takumi after he graduated in high school.
Initial D Fourth Stage has 24 episodes that revolves around Project D formed by Takumi Fujiwara and brothers Keisuke and Ryousuke Takahashi.
The other OAV's of Initial D are mostly compilations of those that are mentioned above.