(Last Updated On: April 10, 2010)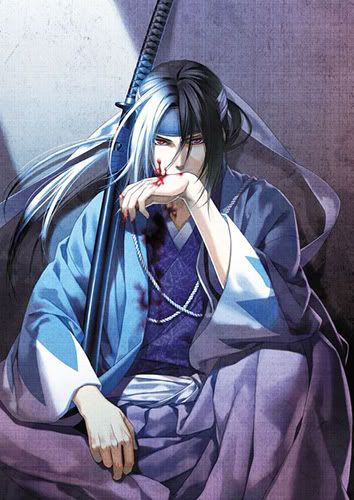 Title: Angel Beats!
Date aired: 04.04.2010 till ?

TV network: AT-X

No. of episodes: 13
Genre: Action, Fantasy,
Synopsis:
(From ANN)
Yukimura Chizuru has come to Kyoto looking for her father, a doctor who has gone missing. While there, she witnesses a fight between an Oni and the Shinsengumi. Taking her into custody, the Shinsengumi debates on what to do with Chizuru when they discover that she is the daughter of the doctor they are also looking for. The Shinsengumi then takes Chizuru along on their search after the missing doctor, from adventures to adventures.
Cast:
Yusa Kouji as Harada Sanosuke
Miki Shin`ichirou as Hijikata Toshizou
Morikubo Shoutarou as Okita Souji
Toriumi Kousuke as Saitou Hajime
Yoshino Hiroyuki as Toudou Heisuke
Kuwashima Houko as Yukimura Chizuru
Ookawa Touru as Kondou Isami
Tsuboi Tomohiro as Nagakura Shinpachi
Tobita Nobuo as Sannan Keisuke
Ooba Takeshi as Shimada Kai
Sources:
Official Anime
Anidb (Image Source)
ANN (Synopsis)