(Last Updated On: May 27, 2009)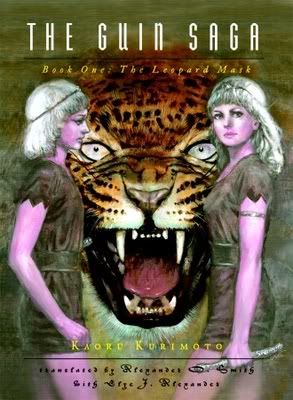 Kaoru Kurimoto, the mystery, fantasy, and historical novelist best known for her Guin Saga epic series, has passed away on Tuesday at 7:18 p.m. She was 56. She was in a Tokyo hospital due to pancreatic cancer which was diagnosed in 2007. She leaves behind her husband Kiyoshi Imaoka.
Kurimoto was born under the name Sumiyo Yamada on February 13, 1953 in Tokyo. Under the names Kaoru Kurimoto and Azusa Nakajima, she wrote hundreds of novels and stories, including The Sword of Paros (which was adapted into manga by Yumiko Igarashi) and Makai Sui Koten. However, her most well-known work is the the Guin Saga novel series, which spanned 126 main volumes and 21 side story volumes and sold 30 million copies. It inspired both a manga series drawn by Hajime Sawada and a television anime series which premiered in April.
source: ANN