(Last Updated On: September 21, 2009)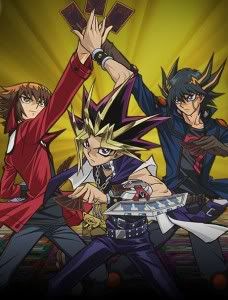 The Gekijouban Yu-Gi-Oh! ~Cho-Yugo! Jiku o Koeta Kizuna~ movie will have Yuugi Mutou, Judai Yuki, and Yusei Fudo – the protagonists of the three Yu-Gi-Oh! anime television series – against the new, original antagonist Paradox.
However, the three protagonist will have their first team up in the short Yu-Gi-Oh! 10th Special anime movie that will screen this fall as part of this year's Jump Super Anime Tour.
News and Image source: Anime Nation
Definitely, a must-watch anime movie.. ^_^ __