(Last Updated On: August 29, 2010)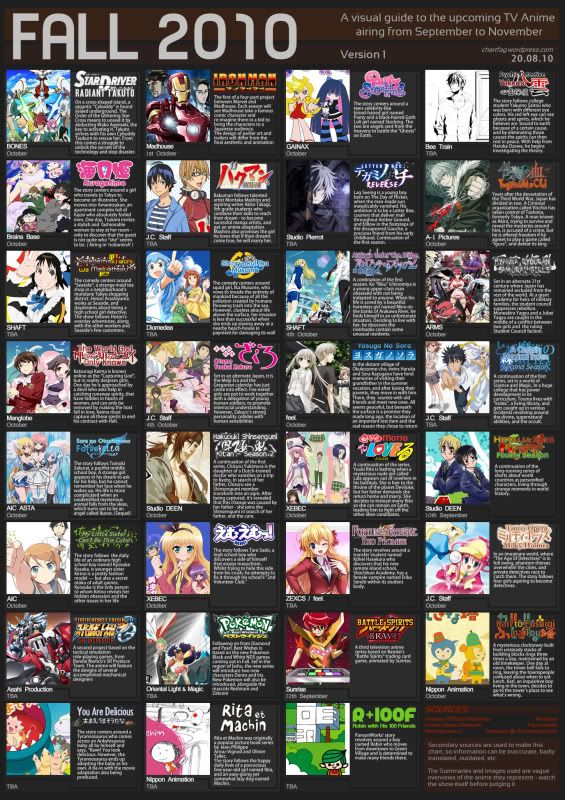 Yay.! New seasons and anime to look forward to.
Thanks to chartfag for making the v1 of the chart.
The titles that I want to watch next season are: Letter Bee Reverse – Gauche looks hot on the pic!, Hakuoki 2 – yay.! more about the Shinsengumi, Togainu no Chi – another shounen ai <3, Bakuman – definitely.. , and Psychic Detective Yakumo – seinen anyone? As much as I like to watch To Aru Majutsu no Index s2, I still haven't watch the first season unless I'll have the time to watch it on semestral break. I am also eyeing on other promising series on the list.
My only dilemma is that the release of those anime will be on the second semester and I will be absolutely busy on that time (assuming I passed the current semester). I have my thesis, and all those major subjects that I need to pass to be able to graduate on March.. Sheesh.. Oh well, come what may..