So I was browsing the blogs when I came across to Fumino's blog. I was curious so I tried the game on http://en.akinator.com
I was thrilled when akinator asked me questions totally related to my character considering he's a real one. Oh well. Out of 6 tries, it answered 4 of it correctly.! The other 2 were just a trial if he would really get it.
Anyway, here's the correct answers I've got.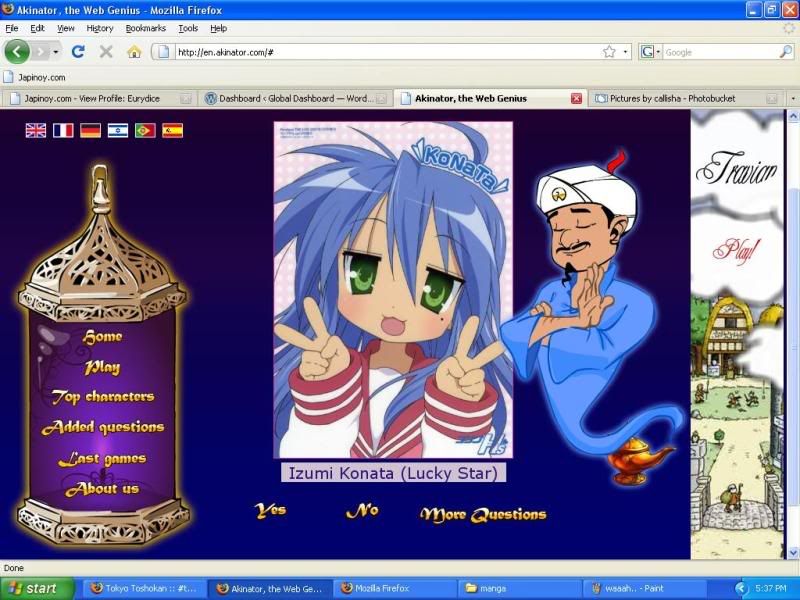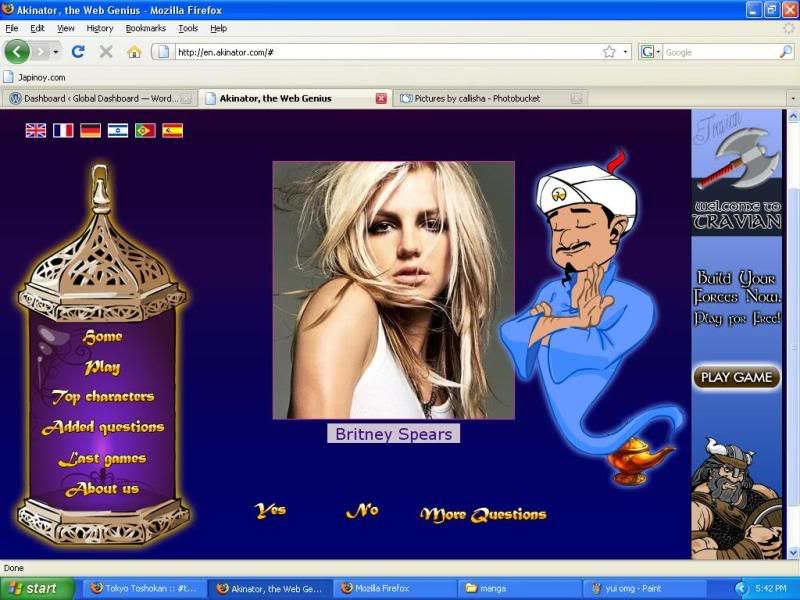 haha..It's all thanks to Fumino that I learned this website.. ^_^