(Last Updated On: June 28, 2009)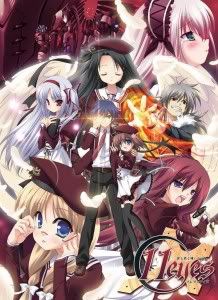 This picture caught my attention.  I thought that this will have a good animation. So I might put this on my plan to watch list.
This is the summary from ANN via Anime Nation:
The fantasy adventure revolves around seven teen classmates transported to another world of fantasy and magic where they must defeat six black knights in order to return home.